Interprint Flyers & leaflets
Leaflets & Flyers are a good way to interact with your customers or clients you would like to attract to your company. Leaflets & Flyers are also really not that expensive when you think of all the applications you can add to this piece of paper. The sheet can be different sizes, colours, thickness and can contain some many different dimensions, even QR codes for the interaction or links to a site of your choice. you will see by the below Gallery for Interprint of all the different types of leaflet available and all the different folds.
 A really good way of capturing new, existing and potential customers is through advertising on a Flyer or leaflet. The flyers or leaflets Interprint can offer range from A6 all the way up to A4 which would be the largest to go with for your leaflet. Paper/media can vary from an uncoated sheet to a glossy sheet and weights from 100gsm to a 400gsm board. All this is available from Interprint Norwich, all you need to do is contact a member of the team on 01603 894195 or email
All Interprint's flyers & leaflets are ready and delivered within 3 days of proof approval, this service is our standard service but can be done much quicker if needed. Interprint can help with all your design and print, we can also offer a fulfilment service for a door to door delivery  as well. Norwich based so local Interprint are very happy to help and offer advice when needed. Interprint can also deliver anywhere in the UK next day delivery so no matter where you are we can deliver.
The leaflets Interprint can do include: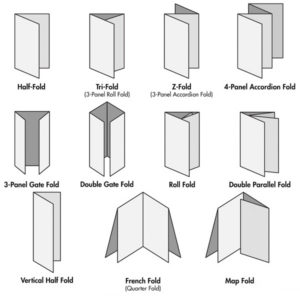 A6 Leaflets
A5 Leaflets
A4 Leaflets
Tri folding leaflets (3 Panel Roll Fold)
Half Fold
Z-Fold (3-Panel Accordion Fold)
4- Panel Accordion Fold
3-Panel Gate Fold
Double Gate Fold
Roll Fold
Double Parallel Fold
Vertical Half Fold
French Fold (Quarter Fold)
Map Fold
[Not a valid template]