Interprint are owned by NORSE and together we provide all the print services that any UK wide printer would be proud of.
Norse Innovation in Services
We've got the experience – over 26 years in FM, contract services and strategic partnerships.
We've got the resources – over 8,500 employees working across private and public sector clients.
We've got the reputation – Turnover for 2014 in excess of £137 million
Sales growth of over £37 million for 2014/15.
Gallery
Below are examples of the Interprint Gallery supplied to us by Gareth Eaglen who is a member of the team at Interprint Norwich. Gareth is responsible for all video and photographic material and I think you will all agree he has a good eye for the subject of Print and Interprint Norwich. The pictures below are showing examples of Business Cards, Flyers & leaflets , Booklets, Wide format the Interprint Calendar plus Wallpaper
[Not a valid template]
Digital Printing
Using the latest technology we can produce your documents quickly and efficiently to suit your budget our mono and colour equipment offers you the complete package. From one offs to short runs our digital solutions are ideally suited to any budget and with our in-line finishing solutions punching, collating, stitching and binding we can ensure a perfect finish every time.
Fulfilment & Mailing
Why not let us take the hassle out of sending your mailing letters? Interprint offers a complete fulfillment service; just send us your file and information and we will merge, pack and even post out for you
Litho Printing
Interprint offers full colour lithographic printing. High quality printing is dependent on the experience and competence of the operators and the quality of the presses used. We print everything from single colour work through to full colour BusinessCards , flyers, brochures and booklets. Ranging from 4pp right through to 100pp perfect bound books, as in the above picture of the spaces year booklet.
Specialist Products
Working with an array of suppliers means we can deal with all kinds of requests ensuring we can supply more uncommon, specialist products.
If you have a print problem, we can supply the solution!
Large Format Printing
[Not a valid template]
Commercial flair and innovation, that's what makes Interprint stand out from the rest. You'll find the Interprint approach refreshingly dynamic and inspiring; you can call on our vast experience, expertise and support.
Interprint gears itself toward high levels of customer service and prides itself on its determination to cultivate close working relationships with all of its customers. Only from working together can we understand your particular needs and deliver a quality product to suit your requirements.
Consistent standards of excellence is what Interprint is all about, that is why we are proud to hold ISO9001 and ISO14001 Quality Assured Registration and have done so for the last 10 years.
Click on any of the images below for more information.
Interprint Booklets
Interprint prides its self on the turnaround times and monthly booklets we handle per month. Interprint has the fantastic ability to turn work around in such a short space of time. We can plan in, save time and talk you through any questions you may have. Interprint will handle all design, print and fulfillment for you, Interprint will also deliver to you free of charge.
The booklets that we can provide are anything from a full colour publication to single colour newsletter. All booklets are treated with the same professional service and quality. Quality materials are used from paper right through to inks and boxes. All this and more from Interprint Norwich is part of the service we provide to all of our customers. Please contact us on 01603 894195 or  email
[Not a valid template]
Interprint Business Cards
Business Cards by Interprint are a really good way to communicate with other companies and potential new clients. What better way to get in contact by way of leaving your very own designed and printed business cards by Interprint. Business Cards you are proud of and had really good advice in getting printed. Interprint also do some fantastic deals with Lamination's and foils to finish. All Interprint's Business cards are boxed and can be delivered any where in the UK at a very competitive rate.
Interprint's Business cards come in a range of weights and colours, Interprint can offer full colour or if you like a company colour pallet to match to for your branding. we use a 400gsm business card board and would finish with a Matt laminate to both sides. This is only our preference, you could have any finish you like or just have them as they come with no finish to the surface. all this is totally up to you as the customer, Interprint will talk them through with you so that you are completely happy with the product and it's finished look.
Please call Interprint on 01603 894195 or email interprint
[Not a valid template]
Interprint Flyers & leaflets
Leaflets & Flyers are a good way to interact with your customers or clients you would like to attract to your company. Leaflets & Flyers are also really not that expensive when you think of all the applications you can add to this piece of paper. The sheet can be different sizes, colours, thickness and can contain some many different dimensions, even QR codes for the interaction or links to a site of your choice. you will see by the below Gallery for Interprint of all the different types of leaflet available and all the different folds.
 A really good way of capturing new, existing and potential customers is through advertising on a Flyer or leaflet. The flyers or leaflets Interprint can offer range from A6 all the way up to A4 which would be the largest to go with for your leaflet. Paper/media can vary from an uncoated sheet to a glossy sheet and weights from 100gsm to a 400gsm board. All this is available from Interprint Norwich, all you need to do is contact a member of the team on 01603 894195 or email
All Interprint's flyers & leaflets are ready and delivered within 3 days of proof approval, this service is our standard service but can be done much quicker if needed. Interprint can help with all your design and print, we can also offer a fulfilment service for a door to door delivery  as well. Norwich based so local Interprint are very happy to help and offer advice when needed. Interprint can also deliver anywhere in the UK next day delivery so no matter where you are we can deliver.
The leaflets Interprint can do include: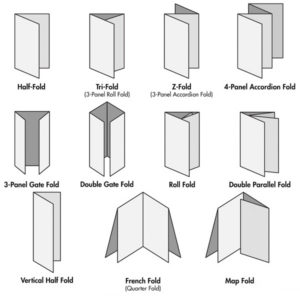 A6 Leaflets
A5 Leaflets
A4 Leaflets
Tri folding leaflets (3 Panel Roll Fold)
Half Fold
Z-Fold (3-Panel Accordion Fold)
4- Panel Accordion Fold
3-Panel Gate Fold
Double Gate Fold
Roll Fold
Double Parallel Fold
Vertical Half Fold
French Fold (Quarter Fold)
Map Fold
[Not a valid template]
Interprint Pull Ups
Pull Ups from Interprint Norwich, using all the latest technology to achieve the best results, Interprint has a very wide selection of media and images for you to choose from when ordering your Pull Up. The Pull Up is of a very high standard with no expense spared, so this product is of a very high standard and very easy to assemble.
[Not a valid template]
Interprint Wallpaper
Interprint Norwich have just launched it's own wallpaper printing service for it's customers. Our new wide format machine is able to print lay down and adjust any picture you may like to add to a wall in or around your work place or home. The process is easy, just go to Shutterstock, choose your picture let Interprint have the size of the wall and we'll happily print this for you.
You could also call Interprint on 01603 894195 or email